Balayage, or Balayage highlights have been around for quite some time, however, they're making a big come back. They are quickly becoming one of the most requested color techniques in the salon!
The term Balayage is French, meaning to 'sweep or paint' – this allows for a more natural result compared to other highlighting techniques, such as a foils.
How is Balayage different from other highlighting techniques?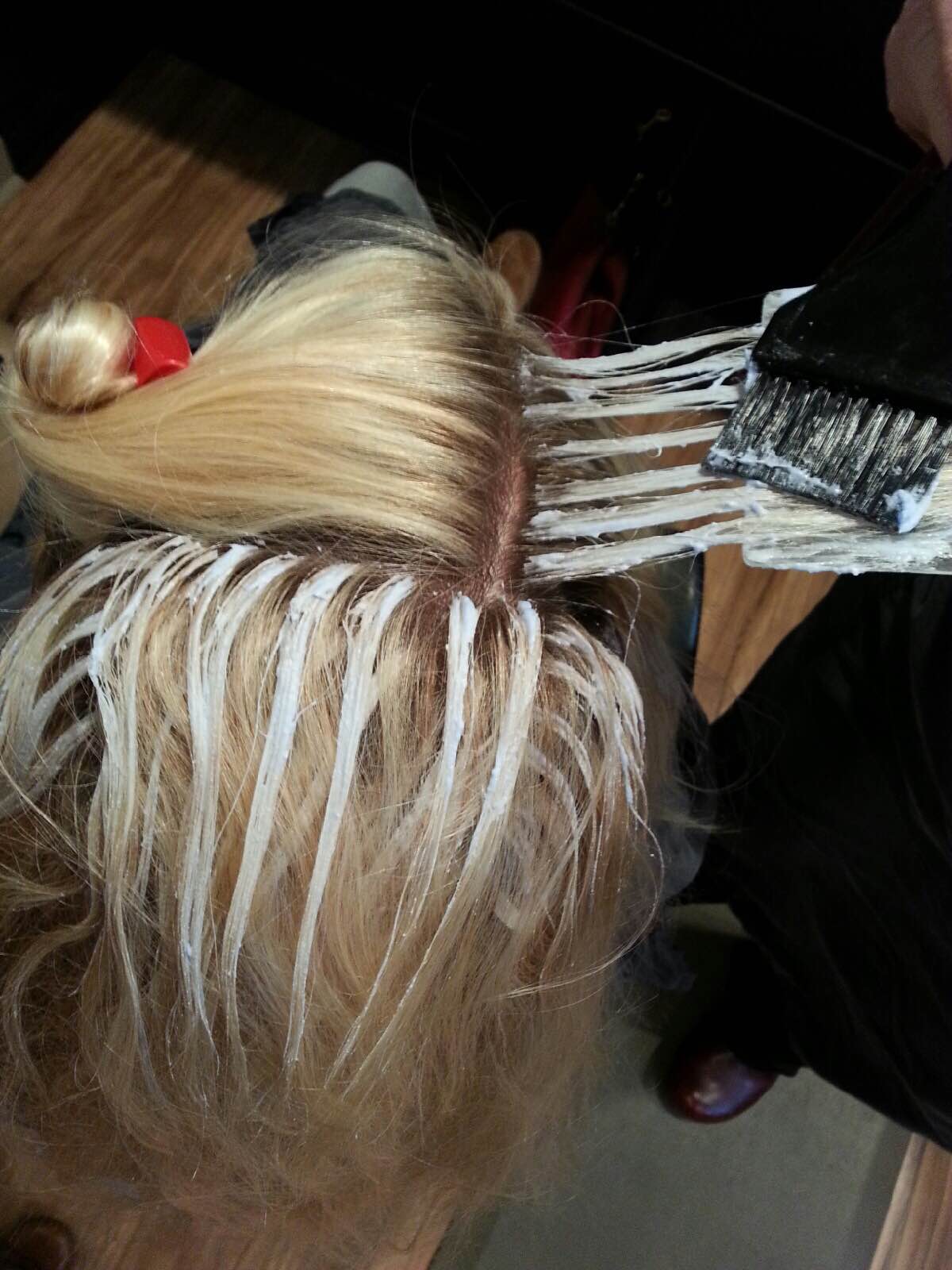 Balayage is applied to the hair in a more free-hand sweeping motion, in fact on occasion, it's referred to as "free hand highlights" or "sweeping". The color is only applied to the surface of your hair, beginning at the tip and working toward the root, instead of being saturated through. The result is a soft, natural or "sun-kissed" look.
Are Balayage highlights easy to maintain?
Absolutely, that's the beauty of this technique. When getting Balayage highlights, you're not starting at the root and creating defined areas of color, such as with traditional foils. You begin at the tips and sweep upward. When your hair begins to grow, it maintains a natural look instead of showing roots or regrowth. This allows you to go a little bit longer between appointments. Our only suggestion is caring for your hair as you would with any color treatments, use color protecting shampoo & conditioners and heat protectant when blow drying and styling.
Can you do Balayage on any color or length of hair?
Balayage is great for all hair colors, I work with my clients to help choose the perfect colors to complement their current hair and skin tones. Balayage does work with a majority of hair lengths, with the exception of short or cropped hair. I would suggest a different highlighting method in that case!
Learn more about my Atlanta Balayage services!
This is a timeless and natural look that complements almost any hair color or skin tone. Contact me today to learn more about my Atlanta Balayage services, and schedule your next appointment!