Jackie is dedicated to all things color and hair. For each color that we do, we want the client to leave blown away by their new look.
We now offer Olaplex in Atlanta as part of our hair-coloring services.  Set up your appointment today to find out what all the buzz is about.
This revolutionary treatment is being called "The Holy Grail of Hair Color"
So, what is Olaplex?
Olaplex is a luxury color service upgrade that contains a uniquely formulated bond multiplier. With Olaplex your hair is protected, you can now 'push the envelope' when it comes to what types of color you can choose for your locks.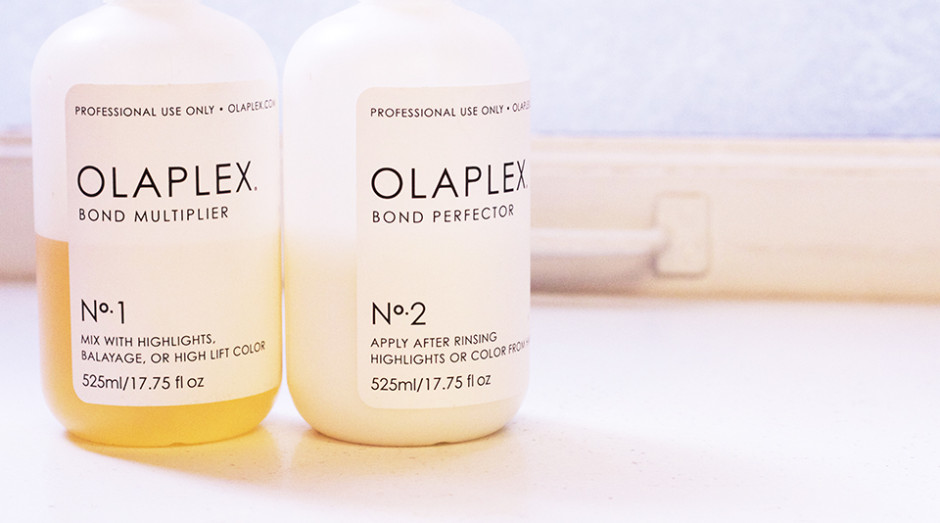 It is a bond multiplier that links broken disulphide bonds and restores strength, structure, and integrity to hair before, during, and after chemical services…. There is nothing else like it in the market.
Have you been told in the past that you can't "go blonde" because of the damage it will cause your hair? Have you made a color mistake and don't want to wait to get it corrected? Olaplex is the perfect product for these situations, as well as in regular coloring.
How does Olaplex work?
Olaplex No. 1 and 2 is applied in the salon. It will eliminate breakage from your color service. First, the Bond Multiplier is mixed with the lighter. After all hair coloring is finished and rinsed, the Bond Perfecter is added for 5 mins to seal the deal.
Olaplex No. 3 A take home for you to use once a week to strengthen hair further or pre-treatment to a future chemical service.
Olaplex works all all hair types and textures. Call us today to schedule your next appointment, and ask about getting the Atlanta Olaplex treatment included in your hair coloring session today!